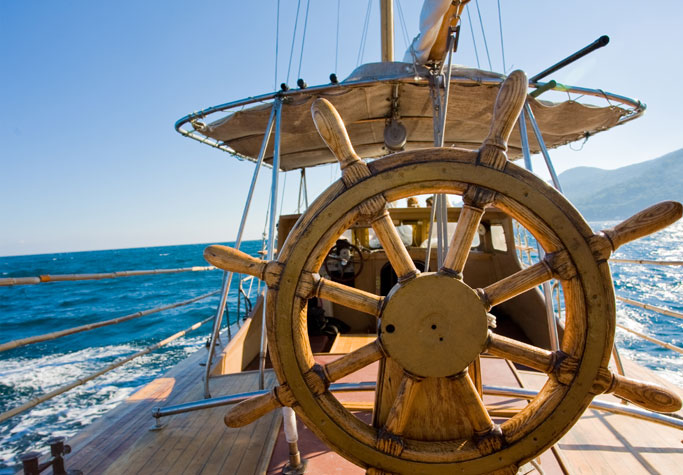 $85
This 8 hour boating class designed for all ages will give you the knowledge needed to obtain a boat license or safety certification in many states. Many boat insurance companies will offer discounts on boating insurance to boaters who successfully complete this Safe Boating Course.
NOTE: This course is equivalent to the U.S. Coast Guard Auxiliary "Boat America", Power Squadron Boating Class, and any online basic boating safety class. It is a NASBLA approved course.
PERFECT for young people ages 12-18 to allow them to operate a PWC in Illinois, Wisconsin, Indiana & Michigan
TOPICS INCLUDE
Introduction to Boating – Types of power boats; sailboats; outboards; paddle boats; houseboats; different uses of boats; various power boating engines; jet drives; family boating basics.
Boating Law – Boat registration; boating regulation; hull identification number; required boat safety equipment; operating safely and reporting accidents; protecting the marine environment; Federal boat law; state boating laws; personal watercraft requirements.
Boat Safety Equipment – Personal flotation devices ("life jackets"); fire extinguishers; sound-producing devices; visual-distress signals; dock lines and rope; first aid kit; anchors and anchor lines; other boating safety equipment.
Safe Boating – Bow riding; alcohol and drug abuse; entering, loading, and trimming a boat; fueling portable and permanent tanks; steering with a tiller and a wheel; docking, undocking and mooring; knots; filing a float plan; checking equipment, fuel, weather and tides; using charts; choosing and using an anchor; safe PWC handling; general water safety.
Navigation – The U.S. Aids to Navigation system; types of buoys and beacons; navigation rules (sometimes referred to as rules of the waterway); avoiding collisions; sound signals; PWC "tunnel vision."
Boating Problems – Hypothermia; boating accidents and rescues; man overboard recovery; capsizing; running aground; river hazards; strainers: emergency radio calls; engine problems; equipment failures; carbon monoxide (CO); other boating and PWC problems.
Trailering, Storing and Protecting Your Boat – Types of trailers; trailer brakes, lights, hitches, tires, and bearings; loading, balancing, and towing a trailer; towing (and backing) a trailer; boat launching and retrieving; boat storage and theft protection; launching, retrieving and storing a PWC.
Hunting and Fishing, Water-skiing and River Boating – Carrying hunting gear and weapons in a boat; fishing from a boat; water-skiing safety guidelines and hand signals; water-skiing with a PWC; navigating rivers, and other boating tips.
Workbook included - class is 8 hours in duration
NOTE:
Weeknight classes are held on 2-3 separate days
Saturday classes are held in 1 day
EXAMS
All Topics: 60 questions: Need 80% correct or 48 correct.