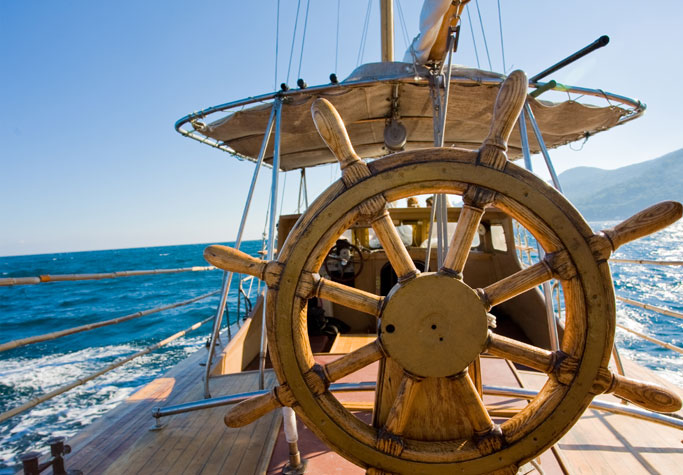 Operator of Uninspected Passenger Vessels (OUPV)
THE OPERATOR OF UNINSPECTED VESSELS (OUPV)
The OUPV Inland, Great Lakes & Near Coastal (6-Pack) License lets you take 6 passengers for-hire, plus crew, on your vessel. It was designed specifically for all candidates, with a personal focus on what they need. This makes both the learning process and the exams less stressful. (52 Classroom Hours)
You'll be presented with the concepts and information necessary to pass our Coast Guard Approved exams.
Your instructors will use a combination of lecture, video, and practical demonstration to prepare you to serve as a Licensed Maritime Officer, as well as provide assistance in preparing & submitting your USCG application package.
COURSE TOPICS:
● Basic Safety and Seamanship
● Rules of the Road
● Chart Navigation and Piloting
● Nautical Publications
● Rules and Regulations
NEAR COASTAL ENDORSEMENT FOR OUPV
Great Lakes time can be counted for 100% of the required sea time. A Near Coastal License allows you to operate up to 100 miles offshore.
ADDITIONAL REQUIREMENTS FOR LICENSE:
1. Current First Aid/CPR  certification (Less than 1 year old)
This course can be taken on an additional day for $85.00 (Discount available for current students)
2. DOT approved 5 panel drug test (urinalysis)
Students receive discounted membership in the Chicago Maritime Group (A DOT/USCG compliant drug testing consortium)
3. Physical Examination documented on new USCG form. (Physical less than 1 year old)
We have contracted with Premier Occupational Health to provide this service to our students for a special reduced rate.
4. Sea Service letters. We will assist you in preparing or acquiring these.
5. TWIC card
6. CG-719B form  - Application for Merchant License
SEA SERVICE REQUIREMENTS:
1. 360 days on vessels
2. At least 90 days must be within the most recent 3 years
3. At least 90 days of the 360 must be on the Great Lakes or license will be limited to Inland Waters, other than Great Lakes
ADDITIONAL STUDENT MATERIALS:
1. Notebook paper
2. Post-It notes and tabs
3. Note cards
4. Writing and note-taking items (Pens, pencils, hi-liter, eraser, etc)
5. a) Small calculator or b) nautical slide rule
6. A set of 15" parallel rules and a set of navigation dividers (Can be purchased at class location)